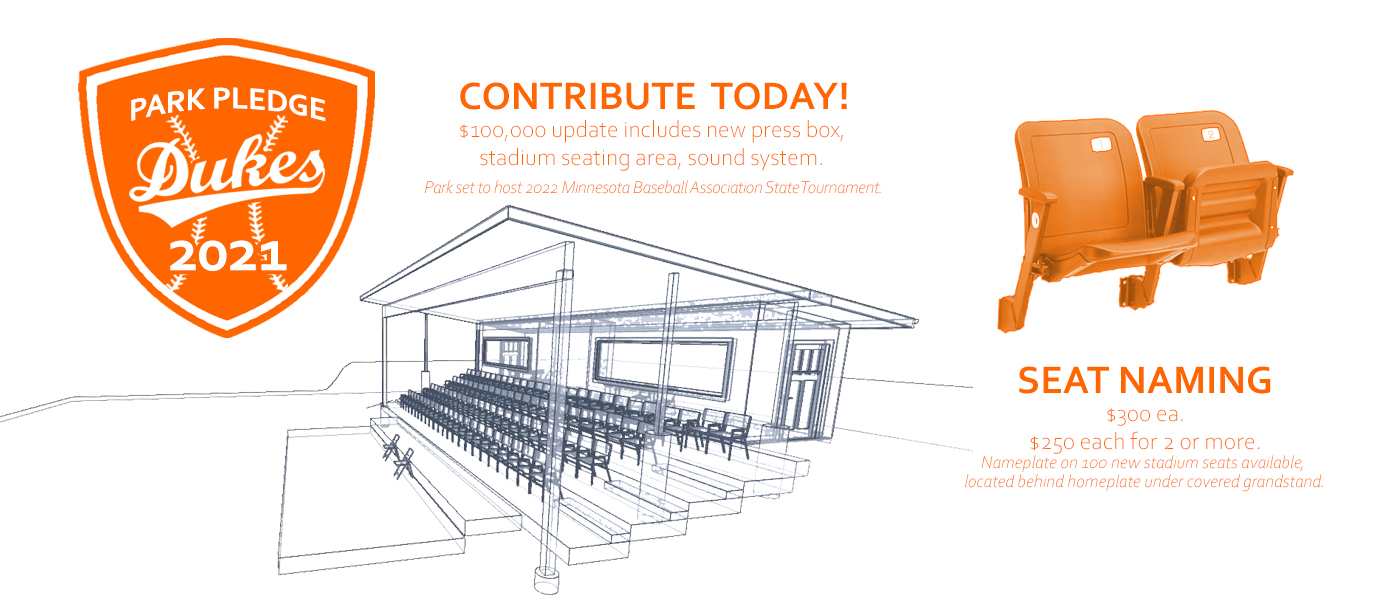 **As of May 31, 2022: 4 seats remain. 
Memorial Park is undergoing key improvements as it prepares to host the 2022 Minnesota Baseball Association Class B and Class C State Tournaments.
The Dundas Baseball Association approved the project in the fall of 2020 and plans to complete in 2021.
The $100,000 project includes concrete and 100 new stadium seats to replace the aging wood grandstand seating area, a 500-square foot press box building, and a new audio system. Additional improvements and additions are expected for the 2022 State Tournament.